Chip and Jo got their start together by re-imagining the meaning of "home." After five seasons of Fixer Upper, they've inspired the rest of us in more ways than we might realize.
Joanna and Chip Gaines were "proud as punch" of the 800-square-foot home they transformed after they married in 2003, as Jo noted on Instagram, and that pride eventually grew into a mission to "[make] Waco beautiful one home at a time."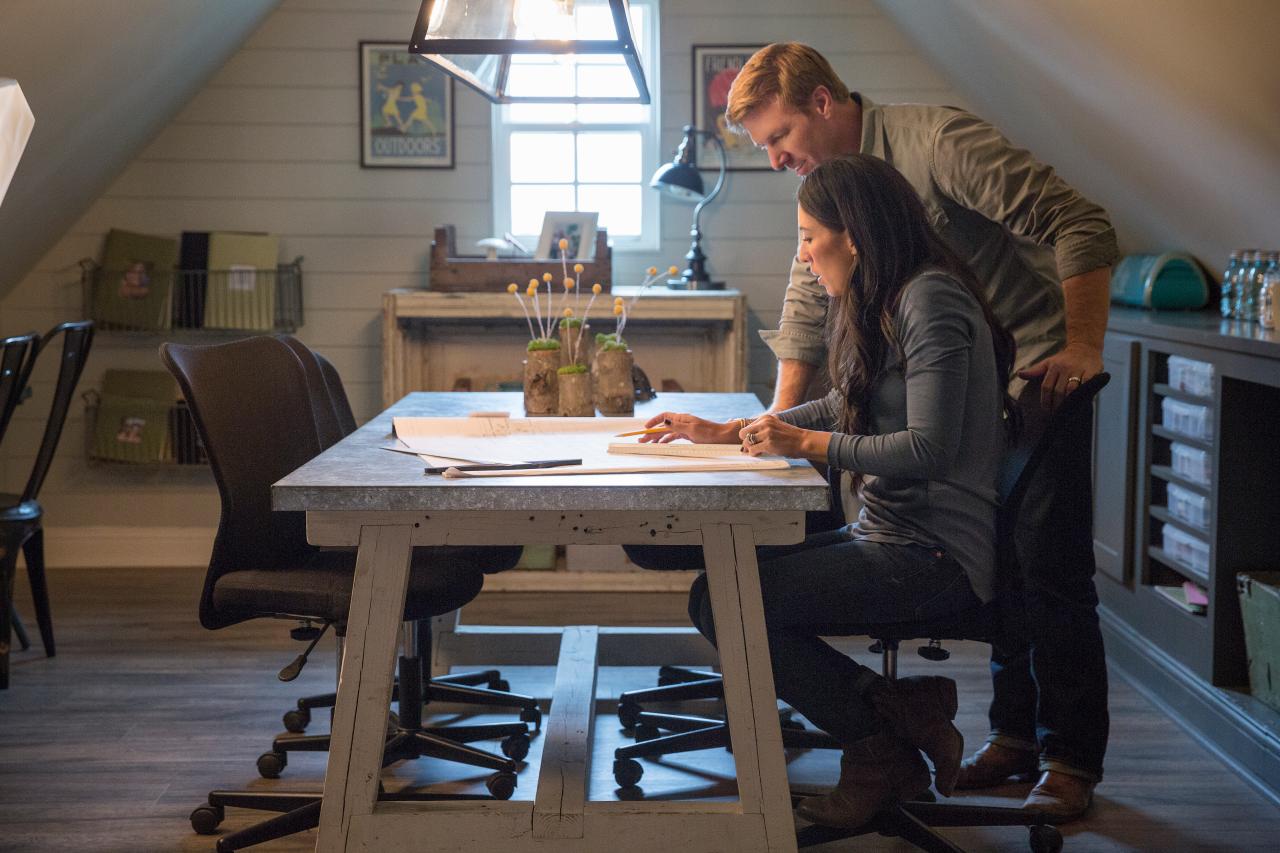 After diving headfirst into the home design and renovation world, Jo's blog detailing their projects caught the eye of an HGTV producer in 2012, and the rest, as they say, is history. Fixer Upper's five seasons have been smash hits, and fans all over the world are smitten with everything from their renovation projects to the sprawling family life they've cultivated in Texas.
How have they changed TV, home design and more? Let us count the ways.
Chip Made Demo Day a Holiday
"When Jo wants a wall taken down," as Chip puts it, "Jo gets the wall taken down." So helpful, right? He's not fooling anyone: Even the most casual Fixer Upper fan knows how much Chip loves breaking on through to the other side. The dirtiest part of the Gaineses' renovation projects is his favorite part of all, and thanks to Chip's obvious glee, we've grown more than a little fond of it as well.
…And Began The Belly Renaissance
Speaking of (cough) unexpected pleasures, no one embraces their curves quite like Chip does. The Dad Bod wasn't especially celebrated among TV personalities before his debut, but the man has a belly and he's not afraid to use it. Strike that: The man has a belly and he's going to make sure you don't forget it.
t's hard to know just how this will affect future generations of TV hosts and viewers, but we have a few hunches.
They Reminded Us Family Comes First.
As Joanna wrote on Mother's Day two years ago, "I love waking up to [the kids'] little feet bringing me the handmade gifts they've poured their hearts into making. These are the moments that remind me motherhood is a gift, and fostering these little people's growth is my favorite job of all." Over the years, we've gotten both glimpses of how much the Gaineses love each other and the sense that the time they spend together behind closed doors will always be the sweetest.
They Made Waco a Travel Destination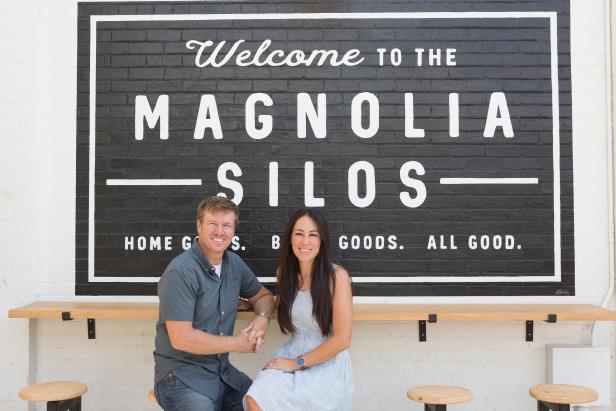 According to the Waco Tribune-Herald, Chip and Jo's Magnolia Market averaged 30,000 visitors a week last year—which makes it a bigger attraction than the Alamo. This January, TripAdvisor named Waco the number two trending travel destination in the country.
#FarmLifeGoals
The Gaineses' two- and four-legged family now includes cows, goats, turkeys, horses, roosters, bunnies, dogs, cats and chickens…and we could go on. Rehabbing a farmhouse built in 1895 and the 40 acres of land it sits on might not sound like everyone's cup of tea, but the obvious pleasure Chip, Jo and the kids take in their land, their livestock and Jo's glorious new garden has inspired a whole new kind of aspirational living.
They Gave Us Words to Live By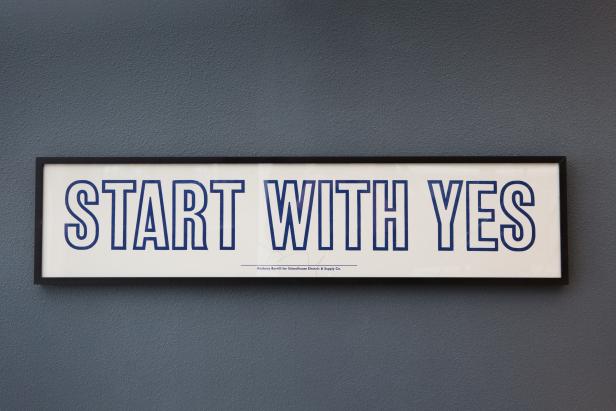 Inspirational office posters came and went decades ago (rest in peace, TEAMWORK), but Chip and Jo wear their hearts on their sleeves—and their mottos front and center. Jo's been making text part of her Fixer Upper designs since the beginning, and the writing's now on the wall from coast to coast.
Jo Created Her Own Genre of Decor
For more on HGTV Fixer Upper and design ideas click here
Article By: Lauren Oster
Show: Fixer Upper
To apply for a rehab loan click here.